Pocket knife trick
How to open a pocket knife with only one hand
Online since: 23/09/2010, Number of visits: 206674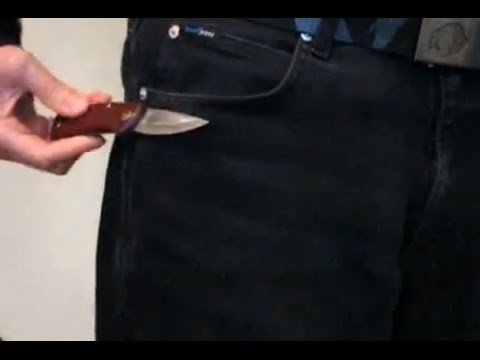 When you're working on something you often have not enough hands to do it all at once. In one hand you hold your work piece, for instance, and you are not able to open your pocket knife with the other hand alone.
In this situation
super magnets
come in handy (e.g. a
S-20-10-N
) disc magnet). You put one in your pants pocket, hold the knife blade against it from the outside and pull the pocket knife open (see video).
This trick is also practical when you have your arm in a cast or when your fingernails are too short for the groove in the blade.
The entire content of this site is protected by copyright.
Copying the content or using it elsewhere is not permitted without explicit approval.