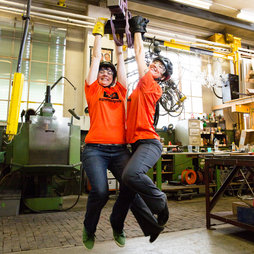 Block magnet 110,6 x 89 x 19,5 mm
Neodymium, N45, epoxy coating
Description
The MONOLITH with its adhesive force of 200 kg is the strongest magnet we ever carried in our supermagnete assortment.
This extreme adhesive force allows stunts such as the one in the following video, which even puts the
DEATH MAGNET
in the corner.
Due to its high adhesive force, the
MONOLITH
is a very dangerous magnet and not suitable for magnet novices. It is imperative that you carefully review the enclosed safety tips.
Read about more features and tips
Technical data